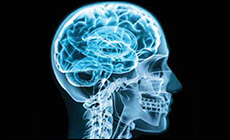 The World Pediatric Project (WPP), will kick off its 7th Neurosurgery Mission to Saint Vincent and the Grenadines.

Neurosurgery or neurological surgery is the medical specialty concerned with the prevention, diagnosis, treatment, and rehabilitation of disorders which affect any portion of the nervous system, including the brain, spinal cord, peripheral nerves, and extra-cranial cere-bro-vascular system.

Mrs. Jaqueline Brown-King, WPP Director for the Eastern Caribbean, told NBC news that the mission will run from 3rd to 10th June.  She also said that preparations have already been made for the start of the Mission.  The WPP team was scheduled to arrive on Saturday 3rd June.



SOURCE: NBC