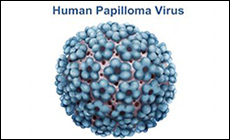 As part of efforts to introduce the Human Papilloma Virus (HPV), vaccine into the Expanded Program on Immunization (EPI), the Ministry of Health, Wellness and the Environment (MOHWE), will host a series of stakeholders sensitization workshops at the National InsuranceServices (NIS), conference room on Thursday 20th and Friday 21st April, beginning at 9:00 a.m.

The Pan American Health Organisation/World Health Organisation (PAHO/WHO), Sub-Regional Advisor on Immunization, Dr Karen Lewis-Bell, will provide technical support to the MOHWE in preparation for the introduction of the HPV vaccine. In 2014, the MOHWE, with support from PAHO, conducted an HPV prevalence and HPV vaccine acceptability study in a sample of 500 cancer-free women, 30 years and older. The prevalence of high risk HPV infections was found to be 29.6%.

Of the persons who participated in the study, 90% expressed willingness to receive the vaccine and had no objections to their daughters receiving the HPV vaccine also. The results of this study have led the MOHWE to develop a comprehensive strategy to address this disease, which includes the roll out of the vaccination against the HPV among girls age 10 - 11 years.

The decision to introduce the HPV vaccine is also supported by the WHO standard recommendation of routine HPV vaccination for girls aged 9 - 13 years where feasible, and where prevention of cervical cancer or other HPV-related diseases constitute a public health priority. Human papilloma viruses are a common cause of high risk sexually transmitted infections, which have been found to be a casual factor for the development of cervical cancer. In the Caribbean, cervical cancer remains a significant public health problem, being the second cause of cancer deaths among women.  We are extending an invitation for your media house to cover the opening of this workshop.



SOURCE: Ministry of Health, Wellness and the Environment