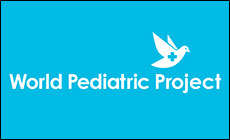 The World Pediatric Project (WPP), is currently hosting its 6th Neonatal Intensive Care Mission to Saint Vincent and the Grenadines.

Neonatal Care is intensive care provided for babies who have serious health problems, resulting from issues such as premature birth or extremely low birth weight.

Mrs. Jaqueline Brown-King, WPP Director for the Eastern Caribbean, told NBC News that this mission commenced on Sunday 6th August, and while they have an extensive team coming into the country for the mission, they are also training local health care providers to continue the work.

Team Leader for the Mission, Doctor Robert Fleming, said that during the week, they will be focusing extensively on respiratory therapy, among other issues, that are affecting babies.

SOURCE: NBC