The Public Health Emergency Response System Enhancement Project is a partnership between the Government of St. Vincent and the Grenadines through the Ministry of Health, Wellness and the Environment and the people and Government of Taiwan signed November 2020.
So it has been 3 fruitful years with the project.
The concept of the project is to 
•    Build national emergency response capacity –training of EMT Seed instructors (instructors were taken from first responders – health, police, fire, next year coast guard will be included)
•    Build response efforts in Health Security – procurement of equipment and ambulances
•    Health sensitization and awareness – information and educational material for staff and clients
•    Establishment of a comprehensive and integrated emergency response system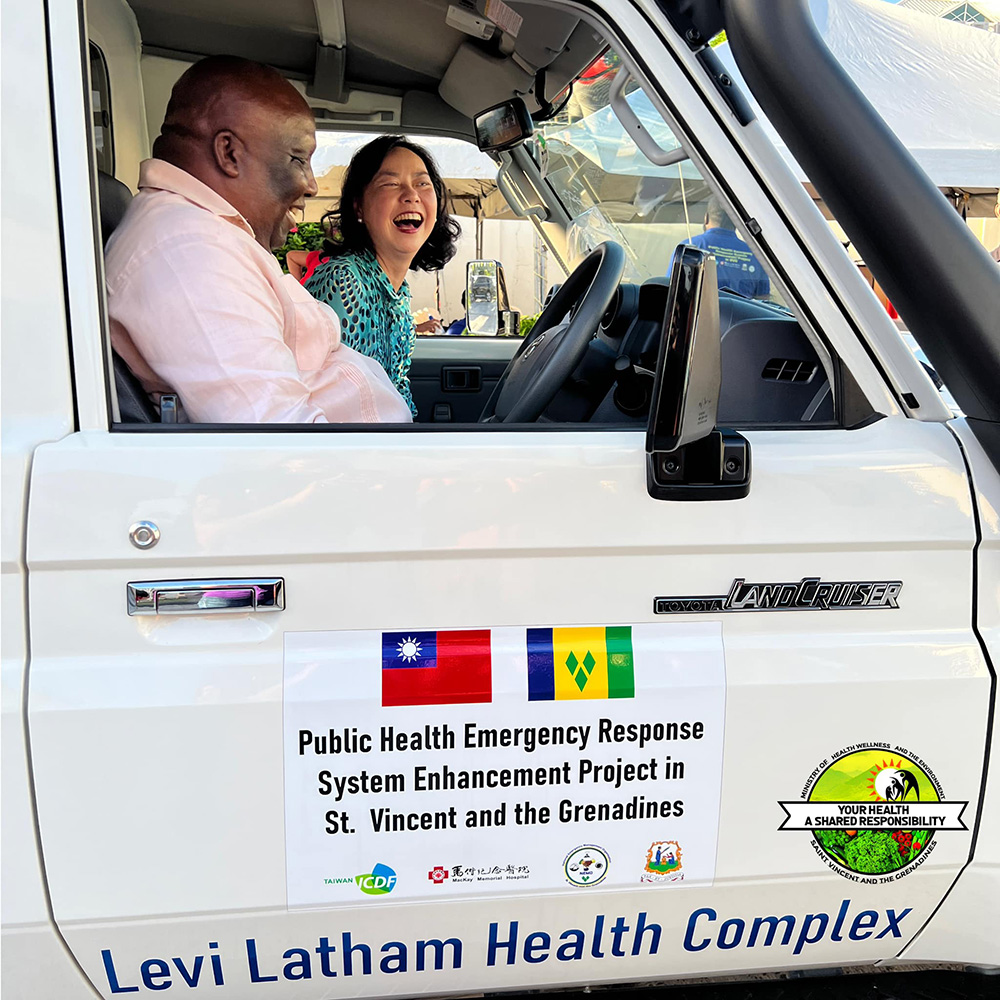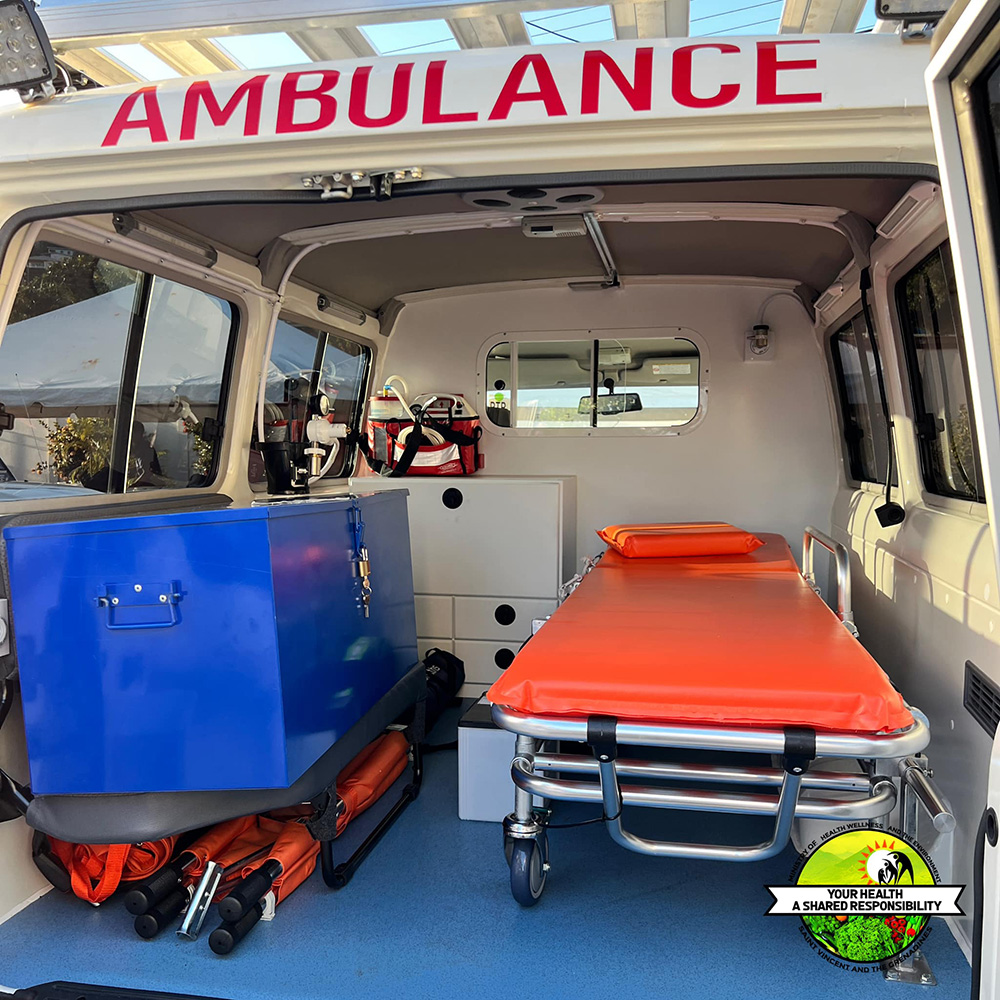 This important project has had quite a few direct deliverables so far and have also realized some indirect support. To date the project has delivered;
•    16 EMT Seed Instructors all with the capacity to build the curriculum, teach the EMT course including conducting the hands-on training aspects which will be rolled out shortly over the next year or so and will provide EMTs to function on our ambulances throughout the emergency response network
•    Conducted BLS (Basic Life support) and ACLS (Advance Cardiac Life Support) training in partnership with Trinity School of Medical Sciences
•    Procurement of medical equipments for all the Emergency rooms on mainland St. Vincent and Bequia. Training on these equipments was also conducted.
•    Procurement of training equipment which includes resusci ANNE and other devices for BLS, ACLS training on children and adults
•    Partnership with NEMO in recognition of World Disaster Risk Reduction Day by procuring personal hygiene products for the group targeted which were the senior citizens
•    Partnership to support our Mass Casualty Management training so that we were able to conduct two sessions last year and we look forward to the support again for the upcoming training
•    And finally the procurement of these ambulances 


The ambulances are fully equipped. That means that they have on board installed and fully functional – oxygen cylinders and flow meters, suction machines, fire extinguishers, solar flash lights, defibrillators, first aid kits, vital signs monitors and mobile ventilators. On each ambulance there are also basic tool kits which include jacks, wrenches, jumper cables, work lamps, manual air pumps, inner tube repair kits, and windshield repair kits. Training on the use of the equipment has also been provided to the staff at the facilities identified for the vehicles.