Nurses from various sectors within the healthcare sector of Saint Vincent and the Grenadines gathered at the old Treasury Building site to commemorate International Nurses Day on Friday, May 12th, 2023.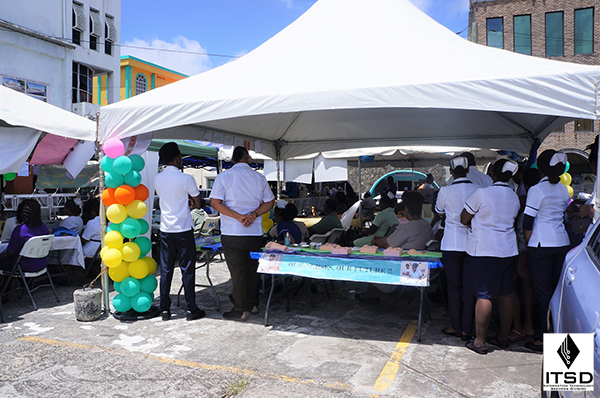 This year, International Nurses Day, 2023 was celebrated under the theme "OUR NURSES OUR FUTURE". There was a Nursing and Midwifery Showcase as part of celebrations to observe International Nurses Day 
At the showcase were representatives from the various nursing services throughout the country. Also on hand, were displays depicting the different services rendered to the public.
The audience was reminded of the vital roles that nurses play in the health of the Vincentian population.
Some of the major challenges with health-related issues were outlined. The gathering was asked to join in celebrating with our hard-working nurses on International Nurses Day 2023.

The audience was encouraged to appreciate the efforts that nurses play. It was also noted how challenging but vital the job is.


SOURCE: Information Technology Services Division (I.T.S.D)